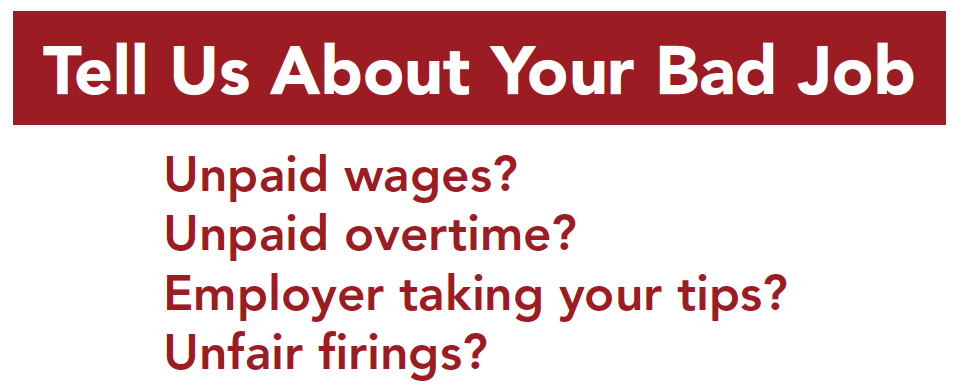 Unfair treatment of workers is all too common in British Columbia. Few people know their rights, and getting justice from a bad boss can be nearly impossible.
The BC Employment Standards Coalition is working for better employment laws and stronger enforcement for all workers. We want to make the issues about real people – and make the case for improvements.
Tell your story.
You're invited to join us to share your story. You can tell us about a current problem or even something that happened within the past 10 years.
You can also learn about your workplace rights under the Employment Standards Act and other BC laws. If your case involves a legal violation, we will offer advice and help you to start a complaint if you want.
Interviews will be done by experienced advocates at the times and places listed below, no appointment necessary. You can tell us your name and employer, or choose to be anonymous. Plan to stay about an hour. If you will need a translator to help tell your story, please call one of the numbers below. Please help us get out the word about these forums by sharing this poster. 
***PLEASE NOTE new venue for downtown Vancouver forum. It is no longer at the Vancouver Public Library, but will instead be at Vancouver Community College (250 W Pender St.).