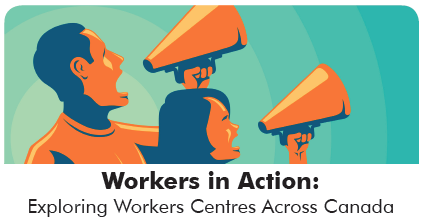 Workers have incredible power when they come together around common goals. Across Canada groups of workers are organizing, advocating, and bringing about change in their communities. Learn about three different worker centre models in Victoria, Toronto and Montreal.
The BC Employment Standards Coalition, along with the BC Federation of Labour and the Hospital Employees' Union, is pleased to host an upcoming public forum: Workers in Action: Exploring Workers Centres Across Canada. The event is free, but please register here to reserve a seat: https://www.picatic.com/workersinaction
Wednesday, November 18, 7-9pm
Speakers will include:
The forum will be moderated by Dr. Kendra Strauss, Assistant Professor, The Labour Studies Program & The Morgan Centre for Labour Research Associate Member, Department of Geography Simon Fraser University.
Please feel free to share this event poster, and click here for the Facebook event page.