The West Coast Domestic Workers Association (WCDWA), a member of our Coalition, is partnering with Reel Causes for an exciting film night fundraiser on March 17th: Gone. But Not Forgotten. An Artful Evening of Awareness & Action on Human Trafficking. The WCDWA will be speaking about labour trafficking on the panel following the film and is holding a silent auction at the event.
Photo exhibit + Displays + Meet & Greet start: 6:15 pm
Film event + Panel discussion start: 7:00 pm
Venue: SFU Woodward's 2nd Floor, 149 W. Hastings St., Vancouver
Tickets: $5 (with Reel Causes Premium Membership)/ $15 General – available in advance online through Universe or at the door.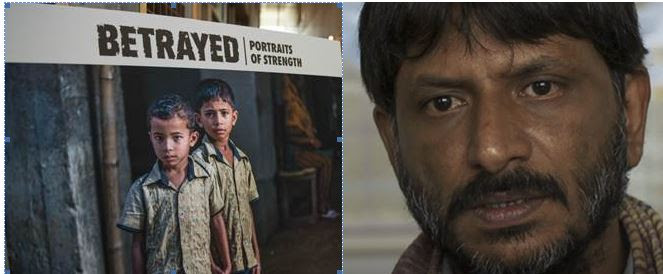 Gone. But Not Forgotten, is a special artful evening of awareness and action on human trafficking in support of West Coast Domestic Workers' Association and Children of the Street Society, the event's Community Causes.
Betrayed: Portraits of Strength, a stunning and compassionate photo exhibit by Tony Hoare, starts the evening. A humanitarian photographer whose work has appeared in National Geographic, Tony has spent the last three years documenting trafficking survivors in Asia, Africa and Latin America. His exhibit introduces us to some of the people he met, accompanied by their stories told in their own words.
You'll also catch Vancouver's premiere of Richie Mehta's multiple award-winning Siddharth, a rich, multi-layered drama that exquisitely captures both the realism of modern India and an impoverished family's cross-country search for their young son who may have been trafficked. The film was inspired by Mehta's encounter with a father in India whose son had disappeared under similar circumstances.
Critically acclaimed by reviewers, Siddharth won the Grand Prize at 2014 Heartland Film Festival for Best Narrative Feature, Tiantan Award for Best Feature Film at the 4th Beijing International Film Festival, Grand Jury Prize at the South Asian International Film Festival, and Best World Feature at the 17th Sonoma International Film Festival.
After the film, the conversation will be opened up with a Q&A and moderated panel with local anti-trafficking activists and advocates.