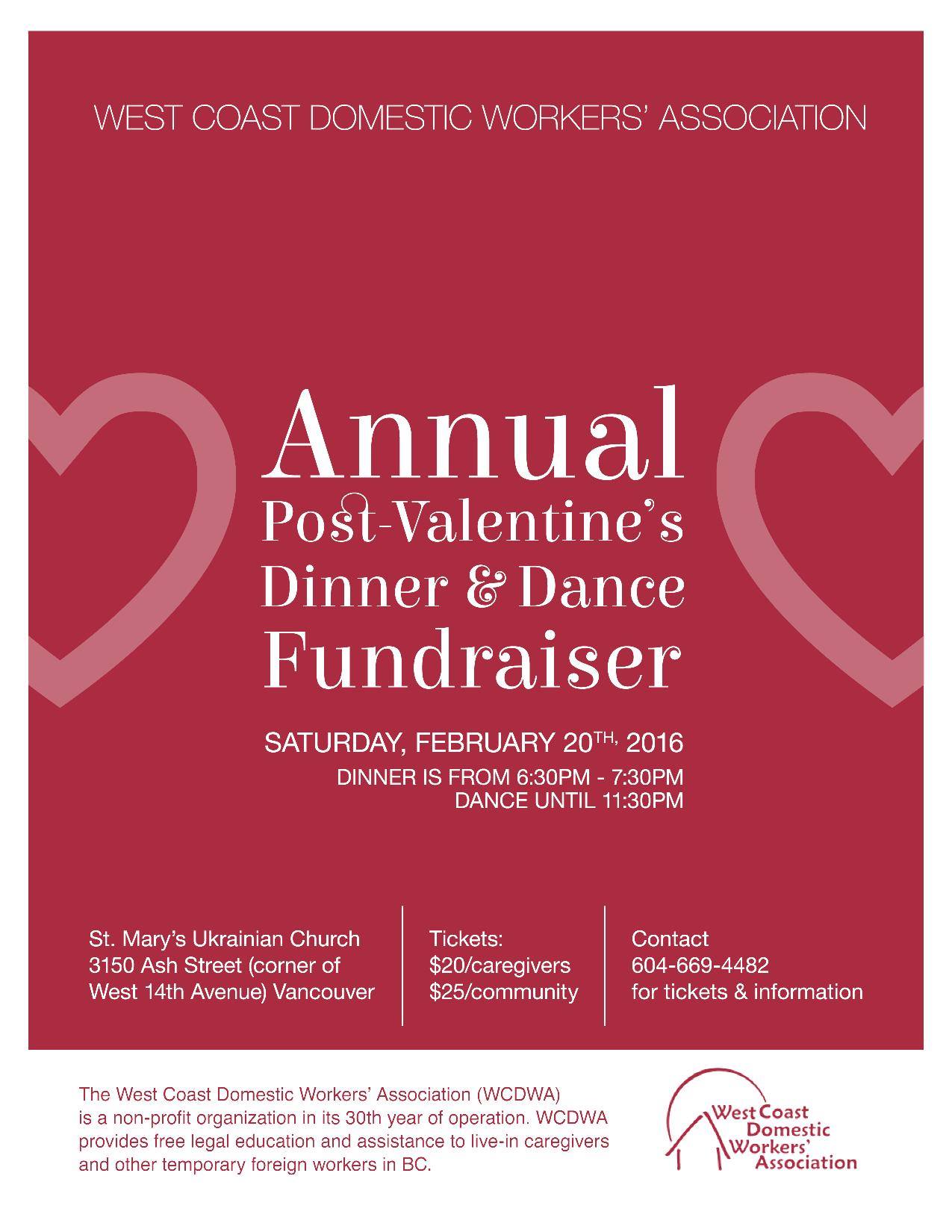 The West Coast Domestic Workers' Association, a member of the BC Employment Standards Coalition, is holding its Annual Post-Valentine's Dinner & Dance Fundraiser on Saturday, February 20th at St. Mary's Ukrainian Church at 3150 Ash Street. Tickets are $20 for former or current caregivers, and $25 for community members.
Because the WCDWA faced a large cut-back in funding last year, it needs your support now more than ever. If you are able to support the WCDWA by purchasing tickets, or soliciting sponsorships from organizations or businesses in your community, please let the organization know by calling 604-669-4482 or contacting at natalie(at)wcdwa.ca.
Thank you for your support!